Biomechanics can be broadly described as the study of the mechanics of biological systems and how these these relate to their structure and function. This can be conceptually applied to whole organisms, specific anatomical structures or even cells. BCM explores specific areas/applications within this discipline employing fundamental approaches, both on the computational and experimental front.
Spine & Masticatory Biomechanics
Studying the Biomechanics of a biological system, is not only important when investigating the physiology and pathophysiology of a specific anatomical structure, but also in optimizing surgical intervention and in some cases, even prevent the occurrence of injury.
BCM has a strong background in clinical investigations, that extend from spine biomechanics to masticatory systems. Through the use of Finite Element modeling techniques, our people identify abnormal changes in the system's mechanical, physical, and biochemical functions, providing clinicians with valuable insight on the pathophysiology, morbidity and treatment of the trauma.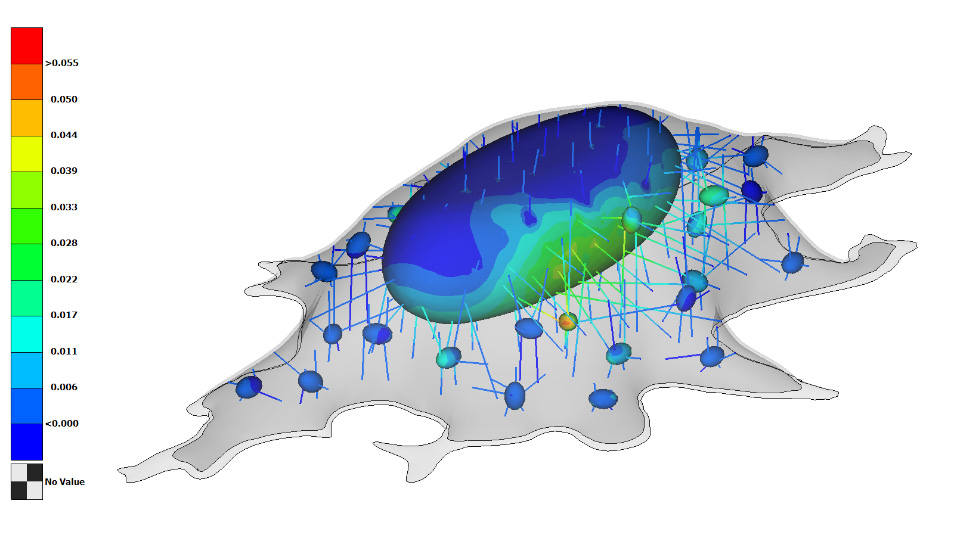 The notion of interplay between physical forces and cell function dates back to 1926. Our understanding of the undelaying phenomena, governing these mechanics, has advanced significantly since then, to the point where it is now clear that nearly every biological process is modulated by how these forces are decoded intracellularly.
Our Lab employs FSI (Fluid Structural Interaction) modeling techniques, providing refined insight on how mechanical signals (extrinsic and/or intrinsic forces) are sensed by cells and transduced to their internal components (i.e. the nucleus), triggering signaling pathways that drive their proliferation and differentiation.
Familiarize yourself with our latest publications or projects in the field.

Sports Medicine & Biomechanics
Recreational sport was conceptually re-defined in the late 70s, giving birth to a fitness evolution that was bound to change the lives of millions around the globe. The so called "Running boom" drove masses into activities ranging from jogging to competitive road running, gaining momentum ever since. This inevitably precipitated the development of highly technical sports equipment while bringing forth a new branch of Biomechanics. Termed "Sport Biomechanics", this dicipline studies the human movement and the interaction of the performer with his equipment during such activities, whereas Sports Medicine entangles the potential medical, therapeutic and preventive extensions of these mechanics.
As a relatively new discipline to our Lab, we have entered experimental and numerical optimization studies of technical footwear and are now extending these investigations into the interaction with performer physiology.
Familiarize yourself with our latest publications or projects in the field.