Our Vision actually speaks to a broader thematology, than the one reflected in our Lab's name and description. At its very core, our research is inspired by simple yet disruptive ideas, with our work being in a sense synonymous, - both literally and figuratively – to innovation and creativity.

BCM's research has 3 pillars, which is reflected in our Faculty's funding and published work.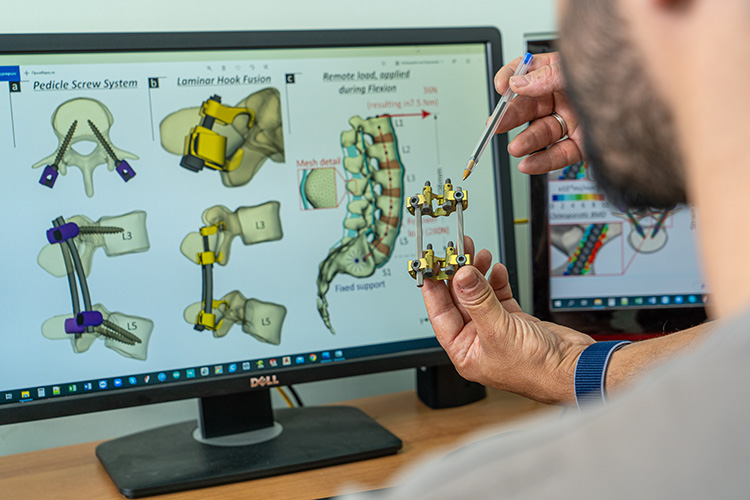 Computational Biomechanics
Biomechanics can be broadly described as the study of the mechanics of biological systems and how these these relate to their structure and function. This can be conceptually applied to whole organisms, specific anatomical structures or even cells. BCM explores specific areas/applications within this discipline employing fundamental approaches, both on the computational and experimental front.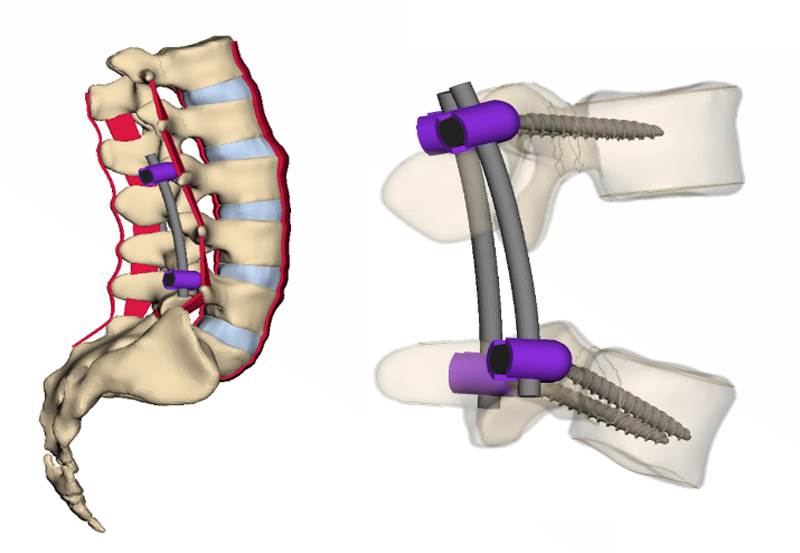 Medical Devices and Instrumentation
Arguably our most intricate field of research, this group focuses on the conceptualization, design and optimization of a variety of implantable medical devices (e.g. dental and orthopaedic). Working at the interface of engineering and medicine, we employ validated computational models and laboratory experiments to interpret the interactions of invasive medical devices with the human anatomy.
Working hand-in-hand with clinical experts (e.g. at the Cardiff University Hospital of Wales and the Medical School of Aristotle University of Thessaloniki), we tackle subjects such as the effect of interpatient variability and surgical planning on the performance of medical devices, which are difficult to interpret through conventional experimental approaches (due to ethical restrictions).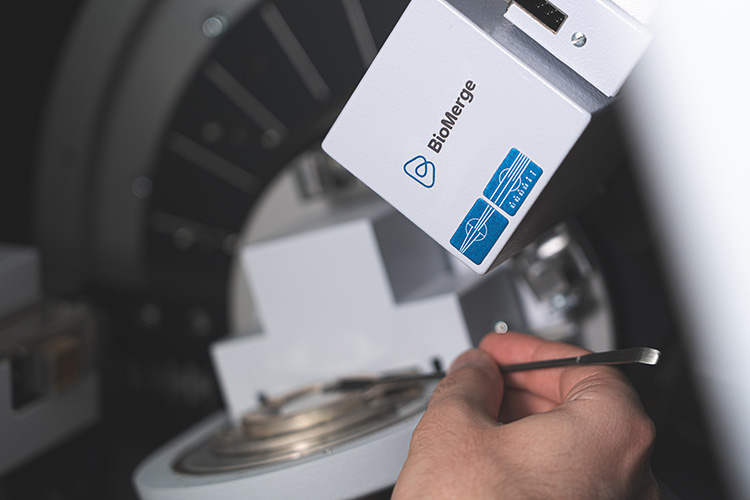 BCM is home to a comprehensive materials group, that supports the development of advanced Nano- and Bio-materials for a variety of engineering applications, ranging from Tissue engineering and Regenerative Medicine to 3D printing.
Drawing on the complementary expertise of researchers from process engineering, organic & inorganic chemistry and nanotechnology, we employ synthetic methodologies to structure materials with tailored characteristics for targeted application in the Bio-sector.